Blended oils are formulated to maximize the synergistic effect between various oil chemistries and harmonic frequencies. When chemistry and frequency coincide, noticeable physical, spiritual and emotional benefits can be attained! Gary Young created these formulations after years of research on both physical and emotional health.
Magnify Your Purpose – This is an amazing blend in that it stimulates the Endocrine system for greater energy flow to the right hemisphere of the brain activating creativity, motivation and focus! This will help to strengthen commitment to purpose, desire and intention until we realize our goals.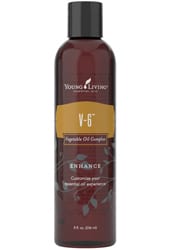 How to use: This oil can be used in the diffuser, or is amazingly beautiful when used as a perfume. Apply over the heart, thymus, temples and wrists. This blend has Cinnamon Bark which can be warming to the skin, so dilute 50-50 with a carrier oil, like Young Living's V-6 Vegetable Oil Complex or organic coconut oil. Be sure and breathe in deeply and allow the aroma to permeate your brain and energy field. It has an amazing fragrance!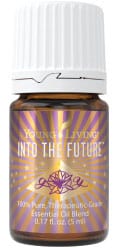 Into the Future: oil Magnify Your Purpose oil and Highest Potential. The main influence of this aroma is to help one leave the past behind in order to progress with vision and excitement in a forward motion. What's done is done and you can't change it so why sacrifice your own potential and success because of fear of the unknown and future? The fragrant influence brings in a strong emotional feeling of being able to reach one's potential.
How to use: This blend can be diffused, or a drop or two applied to the heart, or wrists. If you have sensitive skin dilute one drop of oil to four drops of your chosen carrier oil.
*SPACE the TIME between the Companion oils please! Each blend is complete and specific unto themselves, therefore, be sure and "space" the application time (at least 5 m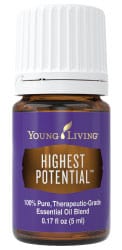 inutes) between them. Or you can use one in the morning and one in the evening.
Highest Potential– This blend harmonizes several grounding, calming, inspiring and empowering essential oils into one intoxicating blend that elevates the mind to achieve our highest potential. Among the oils in this blend, Lavender oil helps with clearing the thought processes for focused intentions, and the Jasmine spurs creativity.
How to use: This is a blend that can be diffused up to 30 minutes a day 3 times daily, or directly inhale. The Essential Oil Desk Reference indicates to apply 2-4 drops to the edge of ears, wrists, neck or temples; however, I personally like to apply a drop on the third eye also.
---
Watch for our newsletters and see my blog for MORE tips on other exciting new products!
If you have questions or would like guidance please give me a call and we can set up a time to discuss your personal goals and concerns.
My joy and passion is helping others look and feel great naturally and have worked exclusively with Aromatherapy and Essential Oils for over twenty years. If you are interested more wellness in your life, or in creating another income stream sharing with others, I am happy to assist you with that!
If you have any questions, please call me at 505-250-3089 until 8pm EST for assistance or you can email me as well, Click Here.
ORDER NOW the Young Living Essential Oils!
New Customers, Click Here to Sign-up | Existing Customers, Click Here to Login
New Customers, Click Here to Sign-up | Existing Customers, Click Here to Login