Another reason I love working with Young Living is that through The D. Gary Young, Young Living Foundation a 501(c) (3) nonprofit organization the company gives back on a global scale!
Young Living is a purpose-driven company and is committed to making a difference in so many ways!
Through his exposure to different culture and indigenous peoples around the globe, Gary developed a deep compassion for helping those less fortunate.
Where It All Began
While establishing the Young Living Essential Oils farm in Guayaquil, Ecuador, D. Gary Young noticed the poor condition of a schoolhouse he passed each day. Forty-two students in first- through sixth-grade were crammed into one tiny room, forced to share limited supplies, and sit at broken tables while their volunteer teacher gave lessons on a damaged chalkboard.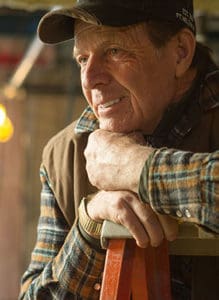 The opening of the academy in 2009 marked the start of The D. Gary Young, Young Living Foundation.
Over the years the Foundation has evolved into the primary avenue through which Young Living Essential Oils demonstrates its commitment to helping families and communities worldwide. Gary is the Chairman of the Board of the foundation and guides it with his lifelong passion for serving and empowering individuals far beyond their present circumstances. Following his lead, the Foundation is dedicated to improving lives with more impact than ever before.
It started by recognizing potential where others saw despair; by listening to voices not yet heard. And that's how we operate today. With every project we initiate, every partner with whom we collaborate, or disaster that we respond to, we first look to help those who have received far too little attention.
Donations
One hundred percent of all donations go directly to their carefully selected projects and partners. All of the Foundation's administrative operating costs are covered by Young Living Essential Oils, so every cent and dollar donated goes directly to those in need.
Innovator, explorer, philanthropist, and entrepreneur D. Gary Young leaves behind a legacy of hope and healing through the pioneering of products he helped create and the work of the foundation that bears his name.*
To find out more about this amazing Foundation, and how you can make a difference,
Click Here
To find out more about this remarkable man and trail-blazing pioneer who introduced essentials oils and their many benefits to people all over the world
Click Here